Custom-made dresses are prepared for celebrities several months ahead of the big day. The elaborate work of designers and stylists leads to exorbitant costs for these specially-created gowns.
However, none of the celebrities pays for these gowns but they actually get paid to wear them instead. The secret behind this is pretty simple: media personalities act as brand ambassadors and help to raise brand awareness.
This hard work and promotion definitely pay off, and some of the gowns become so popular that they later get auctioned off for a price that was even higher than the original. Bright Side has scanned the most iconic looks ever worn by celebrities and found out their value!
Rachel McAdams — $30,000
In 2016, the Canadian actress was nominated for the Best Supporting Actress Award for her role in the biographical drama film Spotlight. For this occasion, she arrived at the Oscars in a mesmerizing verdant green dress by August Getty Atelier. Its cost is estimated to be around $30,000.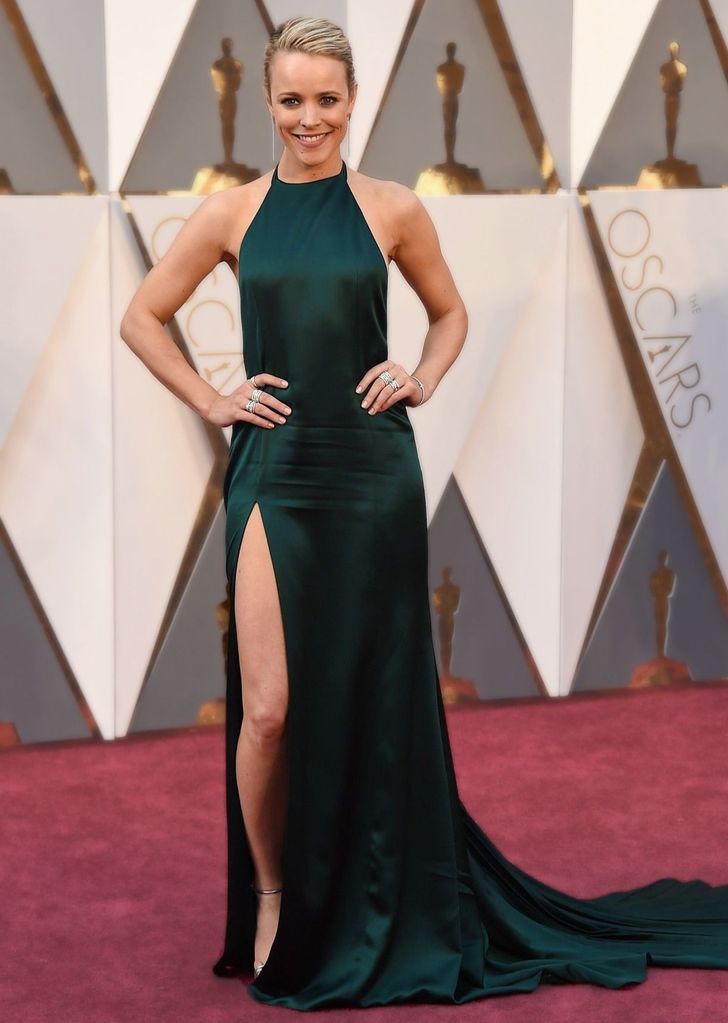 Sandra Bullock — $40,000
In 2014, Gravity won a lot of awards, as the film was a huge success, and Sandra Bullock, who played one of the main roles there, was nominated for the Best Actress Award too. The actress arrived for the ceremony in a navy-blue strapless dress designed by Alexander McQueen. The price of this stunning gown was estimated to be around $40,000.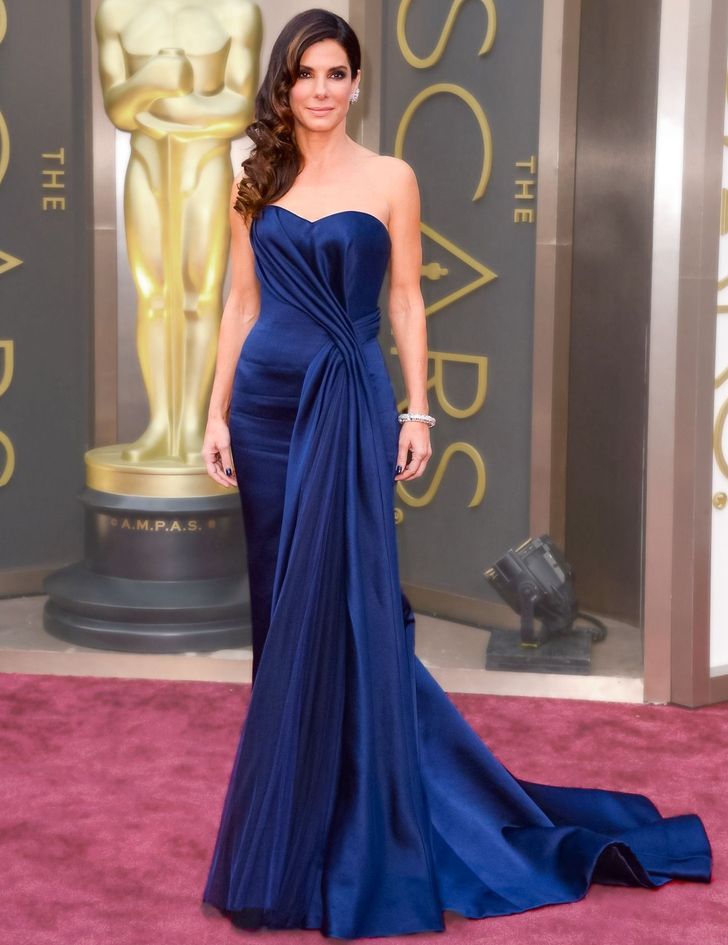 Saoirse Ronan — $60,000
Saoirse Ronan was a Best Actress nominee for her romantic period drama film Brooklyn. She looked very confident in her $60,000 Calvin Klein emerald green dress. The color is said to be a nod to Saoirse's Irish heritage and the film for which she was nominated.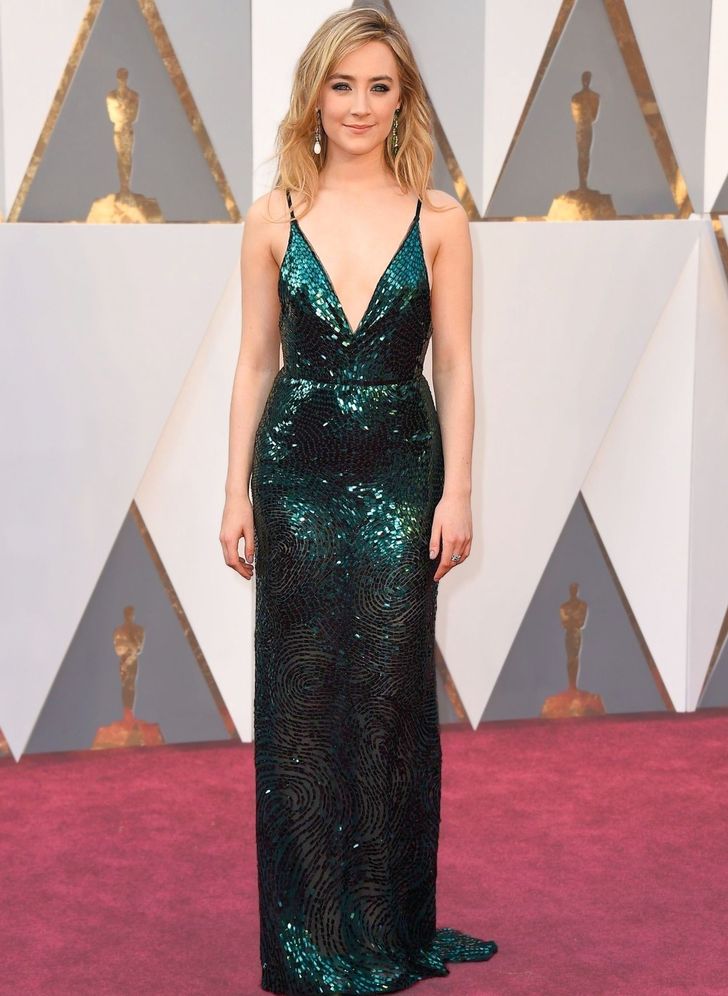 Alicia Vikander — $80,000
Alicia's look was probably the brightest one at the 2016 Oscar ceremony. The Oscar-nominated actress stunned others with her "dusty-yellow" strapless asymmetric dress with metallic embroidery. This look was designed by Louis Vuitton and cost around $80,000.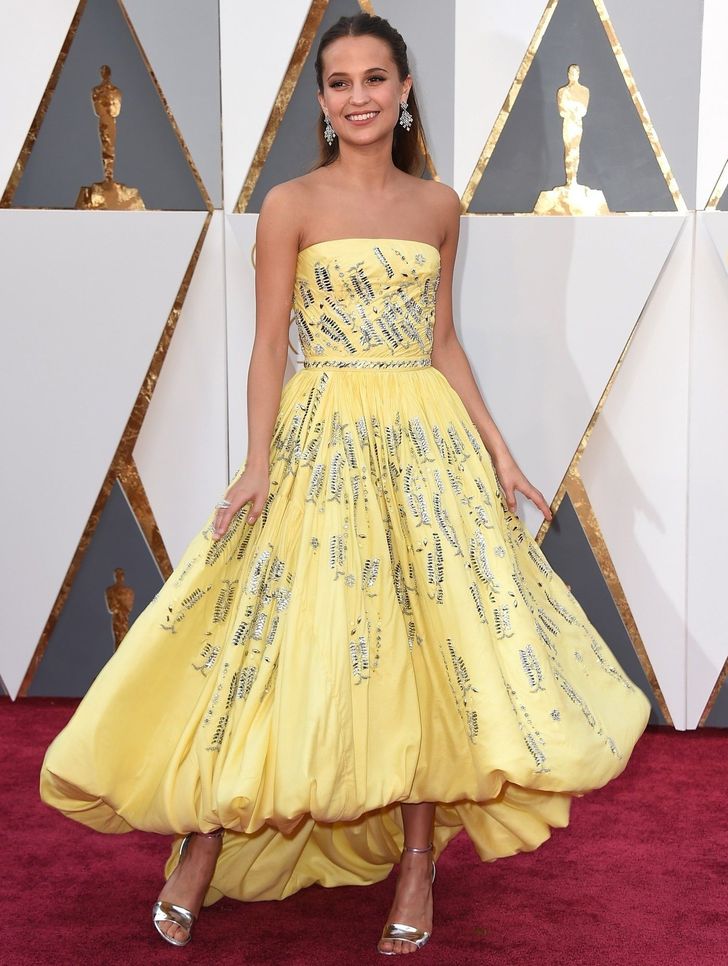 Anne Hathaway — $80,000
In 2011, Anne ensured that all eyes were on her. The actress appeared on the red carpet in a strapless bright red dress designed by Valentino, which was estimated to be around $80,000. She completed her look with the Tiffany & Co. Lucida Star necklace and Legacy diamond ring that together have an approximate value of more than $10 million.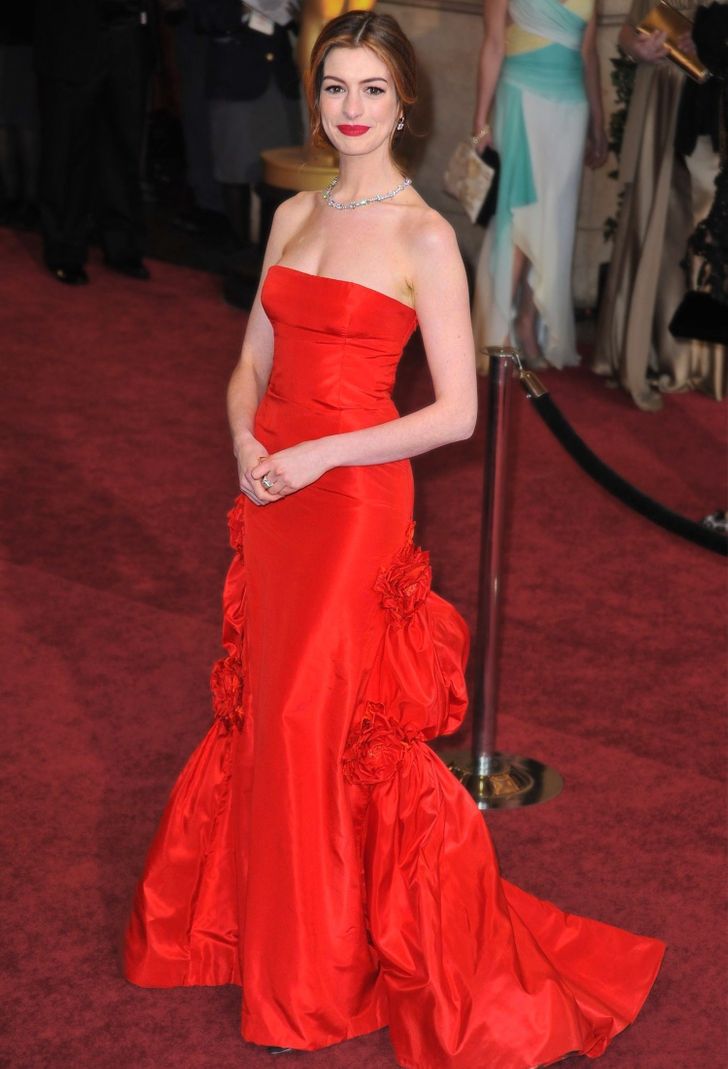 Charlize Theron — $90,000
At the 2014 Oscar ceremony, Charlize knocked everyone out with her elegant Christian Dior black dress. Its approximate price is estimated to be $90,000. Her Harry Winston jewels that cost $15.8 million added even more value to the whole look.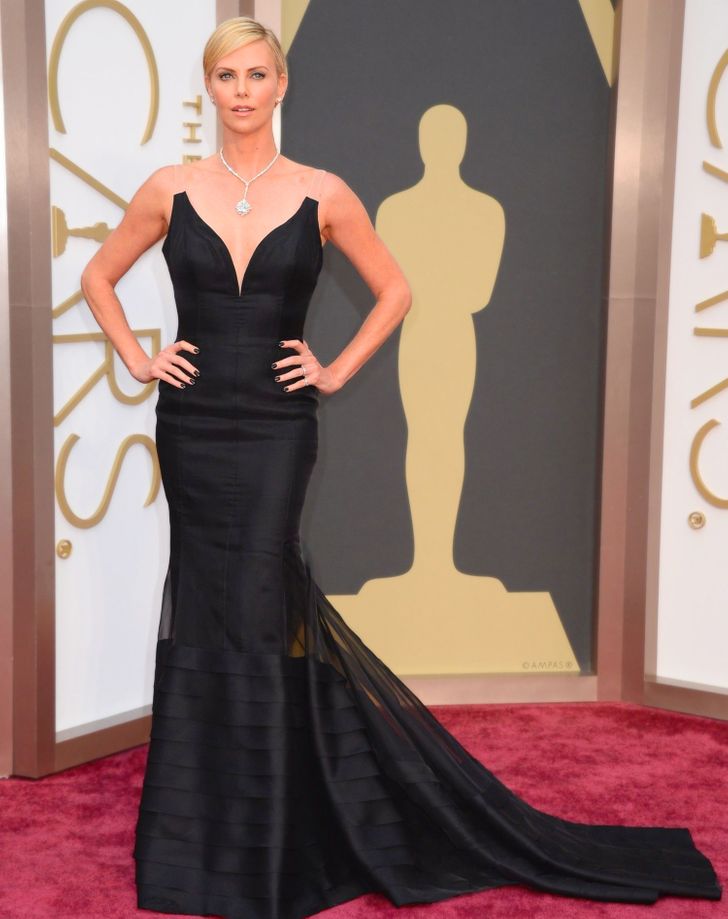 Kate Winslet — $100,000
In 2007 Kate was nominated for an Academy Award for the Best Performance for her leading role in Little Children. For this occasion, she appeared in a $100,000 mint-green gown designed by Valentino. The actress said it's one of her favorite looks for a simple reason — her little girl picked the color.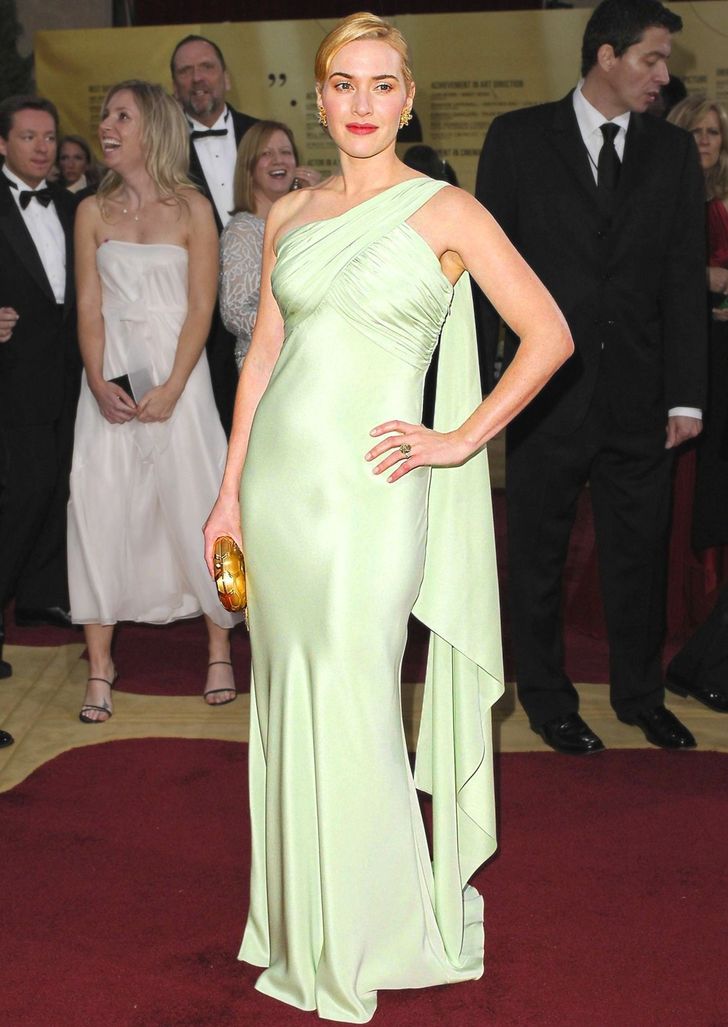 Princess Diana — $110,000
In 1987 she appeared at The Cannes Film Festival in a subtle light blue dress with a twist in the front. She looked so graceful in it that the gown immediately became of the people's favorites. In 2011, this dress sold for £81,000 (which is a little bit more than $110,000) at auction!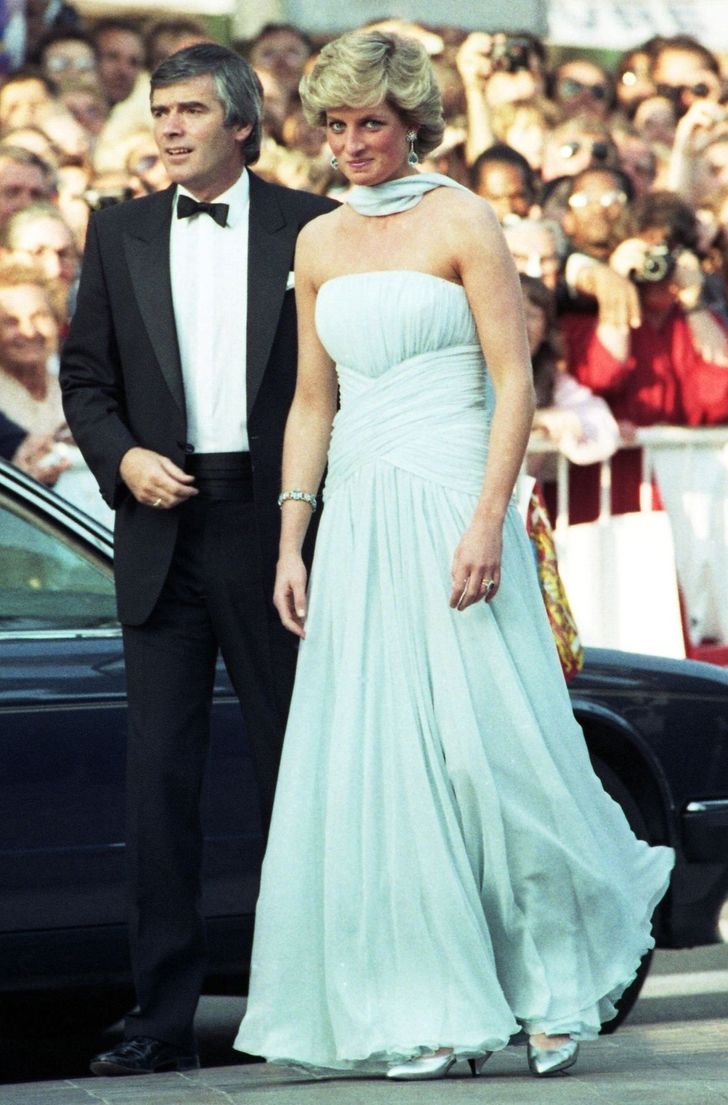 Charlotte Rampling — $125,000
Charlotte Rampling's dress was the most expensive one at the 2016 Academy Awards event. She was nominated for the Best Actress Award for her role in the British romantic drama film 45 Years. During the event, she looked very elegant in her Armani Privé dress. The cost is estimated to be around $125,000.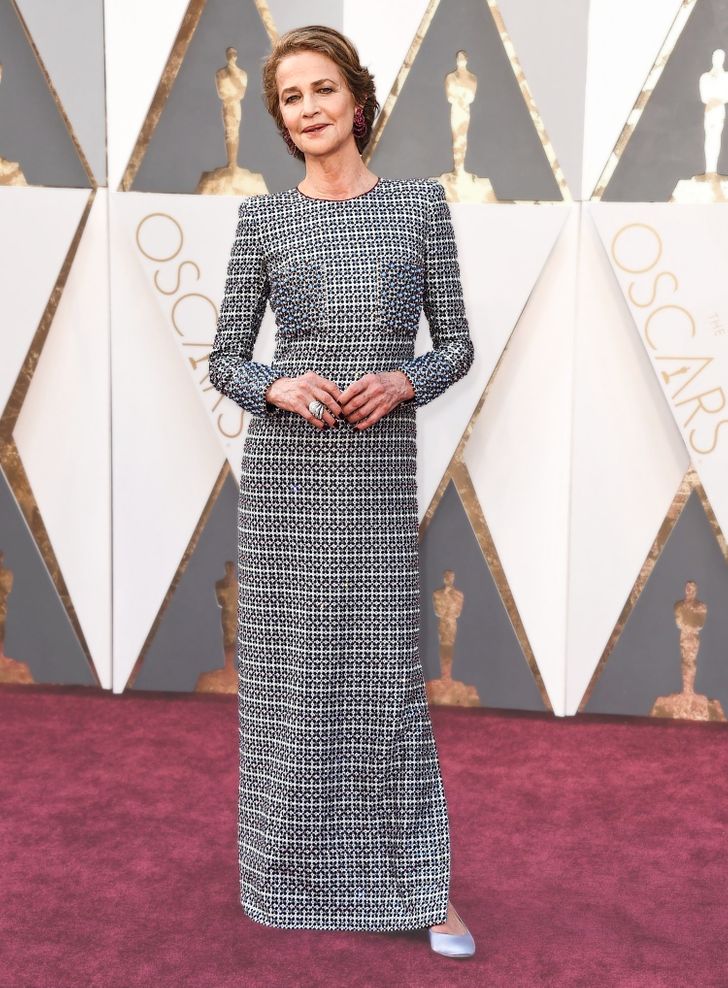 Audrey Hepburn — $807,000
Audrey's little black dress from Breakfast at Tiffany's became truly iconic. This Givenchy creation was auctioned for $807,000, and this price is 6 times more than the pre-sale estimate. It is reported that the gains from this sale went to a charity to help fight poverty in India.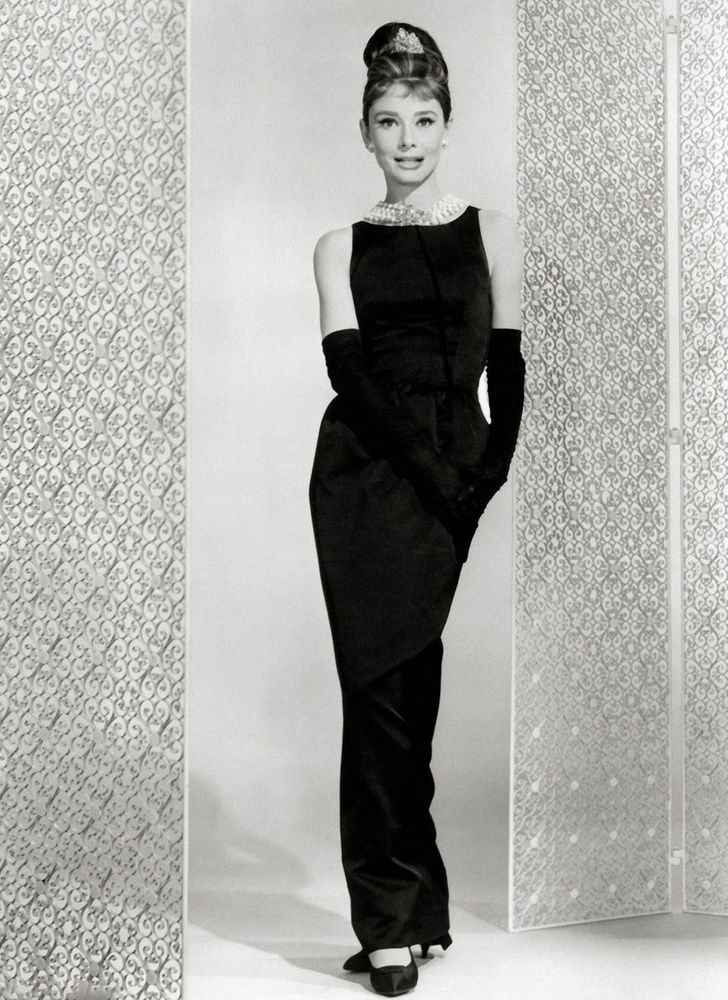 Nicole Kidman — $2 million
With her $2 million John Galliano gown that she wore at the 1997 Oscar Ceremony, Nicole made the list of the most expensive dresses. This chartreuse silk embroidered dress was influential and made the actress a trendsetter, as she was the first one to wear the true couture dress on the red carpet!